Fully funded at-home kidney screening
Minuteful Kidney is now available to all GP practices in Newcastle and Cumbria.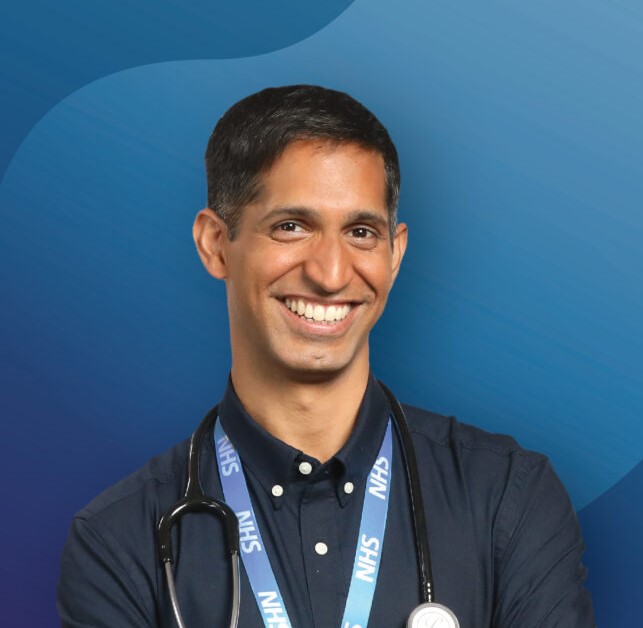 Minuteful Kidney in Newcastle and Cumbria
Minuteful Kidney is a kidney health home testing service provided by the NHS. It enables patients to conduct their annual NICE recommended albumin-to-creatinine (ACR) urine test from home, using a smartphone app and test kit that is distributed directly to them on behalf of their GP practice.
Newcastle and Cumbria are working with Minuteful Kidney to allow people living with diabetes and/or hypertension to take their annual urinary ACR test from the comfort of home.
By shifting testing out of the practice and into patients' homes, the Minuteful Kidney service has been shown to increase ACR uptake by up to 72%, helping to early detect CKD to improve the health and access to care for at-risk patients while freeing up GP time.
The fully-funded service is delivered in partnership with NHS, the Accelerated Access Collaborative and the National Institute for Health Research (NIHR).
By identifying patients with albumin in their urine, we can reduce the risk of CVD and CKD.
Reach patients who are not engaging with traditional models of kidney testing by allowing them to self-test when it's most convenient, without leaving their home.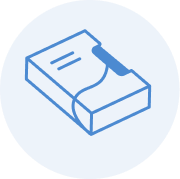 Minuteful Kidney test kits are posted directly to eligible patients' homes with their consent.
Patients self-test at home using the Minuteful Kidney kit and smartphone app.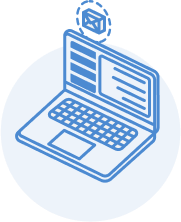 Test results are sent to your GP EMR: SystmOne / EMIS. Readily available for GP's to review and follow up as appropriate.
Setting up home urinary ACR testing in our practice has been incredibly simple and easy. It's allowed us to engage with harder to reach patients and has really increased uptake of ACR testing, quickly identifying people who are at risk so we can follow-up. Using the service has meant we can focus on maintaining kidney care even during these difficult times for primary care.
Patients prefer home testing
Practices found the test helpful in overcoming day-to-day challenges
preferred testing at home vs. testing at the clinic
Out of 5 star rating on the Google Play and Apple App stores
The test that I took at home is the way that tests will be taken in the future.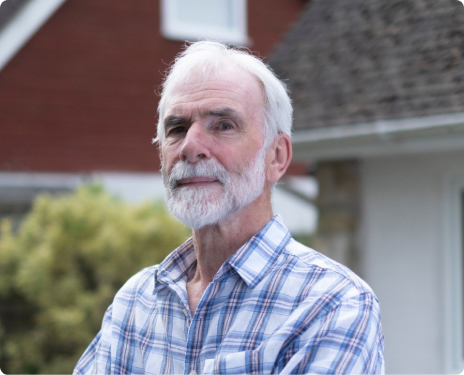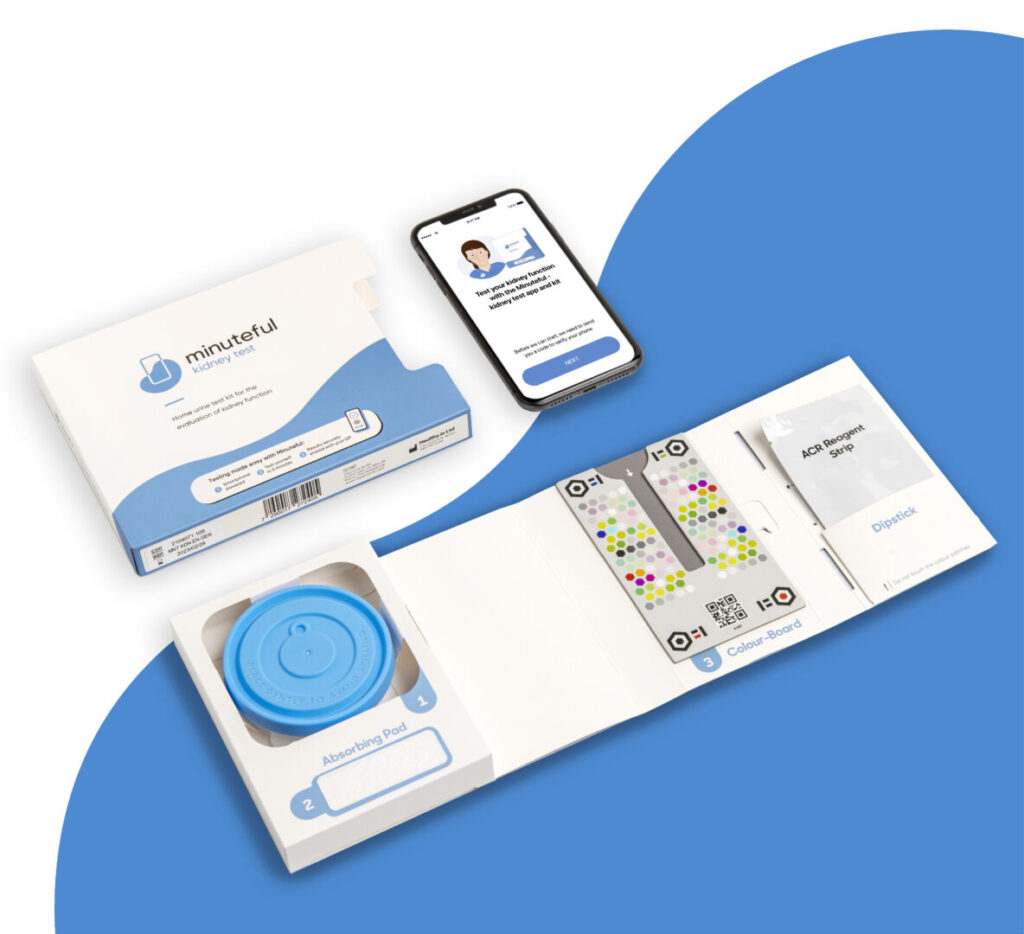 Clinical-grade testing from home
The chronic kidney disease early detection service increases adherence to annual urinary albumin to creatinine ratio (ACR) testing, which is known to be beneficial in the early detection and prevention of CKD, is recommended by NICE, and monitored by the National Diabetes Audit.
The test is built around the existing ACR point of care dipstick. It measures semi quantitative analysis of microalbumin (10 – 150 mg/L), creatinine (10 – 300mg/dL) and albumin to creatinine ratio (mg/g).
Results are expressed as ACR normal (<3mg/mmol), ACR abnormal (3-30mg/mmol) or ACR high abnormal (> 30mg/mmol).
The product is CE marked, GDPR compliant, and follows industry standards for privacy and safety.
Book a call to get started
This project is fully funded for all GP practices in Newcastle and Cumbria.
To onboard with Minuteful Kidney, please submit this form. Then, select a time / date that suits you best for an onboarding meeting.
Our team will provide an overview of Minuteful Kidney and answer any questions you may have. After this, we'll focus on getting your practice set up. 
Schedule your meeting today, to get started.
By providing this information, you consent to receive relevant content from Healthy.io. (You may opt out at any point.) For more information, visit our Privacy Policy.
By providing this information, you consent to receive relevant content from Healthy.io. For more information, visit our
Privacy Policy
.
Judith Shore, Michelle Green, Andrew Hardy & Deborah Livesey (2019): The compliance and cost-effectiveness of smartphone urinalysis albumin screening for people with diabetes in England, Expert Review of Pharmacoeconomics & Outcomes Research, DOI: 10.1080/14737167.2019.1650024