Drive Outcomes
with At-Home Testing
Raise adherence, reduce costs, and improve patient health
by shifting testing from the lab to the home.
From 0% to 72% Adherence 1
The majority of at-risk Americans do not take their annual urine test. Reach the untested population by allowing them to self-test when it's most convenient, without leaving home.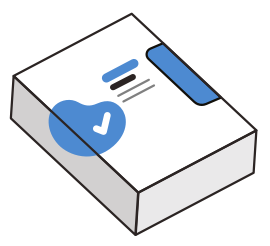 Send
We send ACR test kits2 directly to patients' homes with their prior consent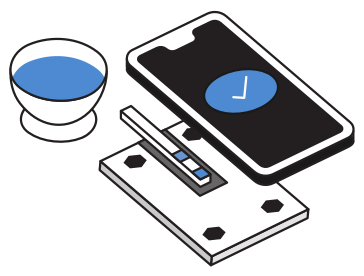 Test
Patients self-test using our test kit and app, snapping a picture with their phones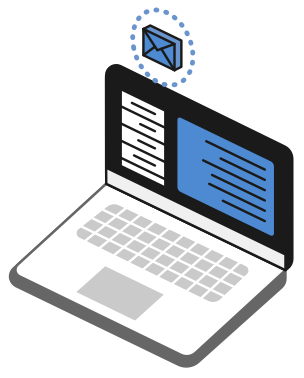 Review
Results are analyzed, and available immediately for the doctor to review
Smartphone-Powered Kidney Testing
Promote early detection while significantly boosting revenue and quality performance. Our CKD Early Detection Service has demonstrated significant gains for health plans by preventing progression of the disease, reducing the total cost of care, and improving risk scoring. Based on an actuarial evaluation, health plans can earn a positive ROI3 within two years by increasing test adherence and identifying CKD earlier.
This new test has the potential to help millions of patients find out if they have CKD while there is still time to prevent progression to kidney failure."
Kerry Willis, PhD
Chief Scientific Officer, NKF
Please fill in the form to receive a detailed cost-effectiveness analysis for your health plan, including:
A breakdown of your at-risk population
Drill-down of your potential net gains
ROI calculation for your total population
Sensitivity analysis of your cost-savings potential
By providing this information, you consent to receive relevant content from Healthy.io. For more information, visit our
Privacy Policy
.
By providing this information, you consent to receive relevant content from Healthy.io. For more information, visit our
Privacy Policy
.
1. Validated in a rollout with Geisinger Health, among consented untested population. BMC Nephrol 20, 132 (2019). https://doi.org/10.1186/s12882-019-1324-z
2. FDA-cleared for professional use. Home-testing device is currently limited to investigational use in the United States.
3. Outcomes derived from a model performed by an external credentialed actuary. The model is based on an actuarial evaluation of medical and pharmacy claims data representing 4.9 million members managed under Medicare Advantage and 12.7 million members managed under commercial plans. Net gain and ROI is calculated assuming proper management and treatment of the disease after diagnosis.
Copyright © 2020 Healthy.io. All rights reserved.